Engineers Horizon Pune: Best Emerging Real Estate Developer In Pune
Engineers Horizon, one of the Best emerging real estate developers in Pune, earned a reputation in the real estate sector of Pune for its quality construction, timeliness, integrity, and transparency in every step. The brand has been awarded the top emerging developers of Pune in 2021. Engineers Horizon, Pune, has developed luxury residential projects like Viento in Sus and developed two more projects in prime locations of Pune. iOS in Tathawade and Bonheur in Wakad are their recent projects which are under construction, and booking for the units in these projects is on. A brand gets its popularity due to various reasons. Here are a few points a customer looks for in a real estate brand when searching for a dream home for their loved ones. 
Strong Market Presence:
A reputed real estate brand has a strong presence in the market and is well-known by consumers. This is due to the brand's consistent, quality service and ability to deliver results.
Trust and Reputation:
A reputable real estate brand has built a strong reputation over time by consistently delivering on its promises and maintaining high standards of ethics and professionalism. This builds trust among clients and the industry, and is one of the key factors that sets a reputed brand apart from its competition.
Sales team and customer service:
Reputed real estate brands have experienced and well-trained sales teams who are knowledgeable about the local real estate market. They provide expert advice and guidance to clients, helping them to make informed decisions about buying, selling, or renting property.
Engineers Horizon is developing iOS in Tathawade, a luxury project in Tathawade which is well-connected to Hinjewadi IT park. The project offers affordable 1, 2, and 3 BHK homes, which are well-designed to provide maximum space. In addition, the property offers luxury amenities that match the contemporary needs of millennial buyers. Amenities include a gym, 4-layer security, and many more.
Amenities in iOS bring numerous benefits to a community or development. Firstly, they provide residents with a sense of comfort and convenience, making their day-to-day lives easier and more enjoyable. This includes parks, swimming pools, gyms, and shopping centres. Luxury amenities can also increase property values, making it an attractive investment opportunity. This can also lead to a higher demand for housing, which in turn can lead to economic growth in the area.
Furthermore, amenities in iOS play a crucial role in promoting a healthy lifestyle. For example, parks and recreational facilities in iOS provide opportunities for outdoor activities, helping people stay physically fit and reducing stress levels. In addition, amenities in iOS can also foster a sense of community. They provide spaces for people to come together and interact, helping to build relationships and create a tight-knit community. This can be particularly important for families with children, as it allows them to socialise and make new friends.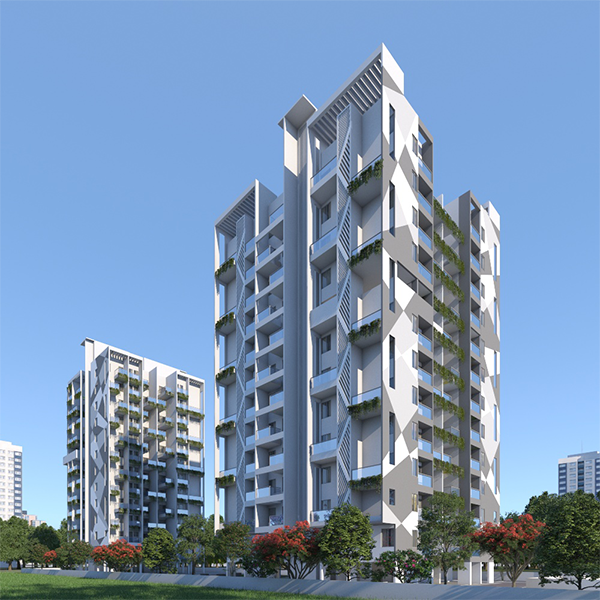 Engineers Horizon has launched a luxury project near Bhumkar chowk in Wakad. The project offers luxury homes at an affordable price that suits your budget. Bonheur provides a variety of amenities that can significantly enhance the quality of life for residents. Some of the most common amenities include fitness centres, swimming pools, outdoor spaces such as parks or gardens, community spaces for events or gatherings, and 24/7 security. Fitness centres provide residents with a convenient and accessible space to exercise, promoting a healthy lifestyle. Swimming pools offer a place for residents to relax and cool off during hot weather and can be a fun space for families to spend time together. Outdoor areas such as parks or gardens provide a peaceful escape from the hustle and bustle of city life. At the same time, community spaces can unite residents and foster a sense of community. Finally, 24/7 security helps residents feel safe and secure in their homes, giving them peace of mind.
Overall, the benefits of amenities in Bonheur are numerous. They can improve residents' physical and mental health, bring people together, create a sense of community, and make the area more attractive. By offering these amenities, Bonheur is upgrading the lifestyle of its residents.
Good connectivity of Bonheur ensures easy access to necessary amenities and services. Essential services like grocery stores, healthcare facilities, and schools are within reach, making daily life easier and more comfortable. Due to its access to good public transport, it reduces the commute time and makes it easier to get to work, which can result in a better work-life balance. The property's value will increase due to its location advantage in the coming years. The quality of life improves when a residential project is well-connected to a broader range of leisure activities, including shopping, dining, and entertainment. Bonheur in Wakad offers the luxury of good connectivity. If you want a home in Wakad, visit Bonheur near Bhumkar Chowk. The project is close to the upcoming metro project and malls like Xion mall. Reliance Digital, DMart, and Big Bazaar. The Bonheur has good access to good health infrastructure like Golden Care hospital, Ruby Hall, and LifePoint Hospitals. Visit the site to learn more about Bonheur.  
If you are looking for homes in Pune, check out Engineers Horizon's projects, the best real estate developer in Pune.