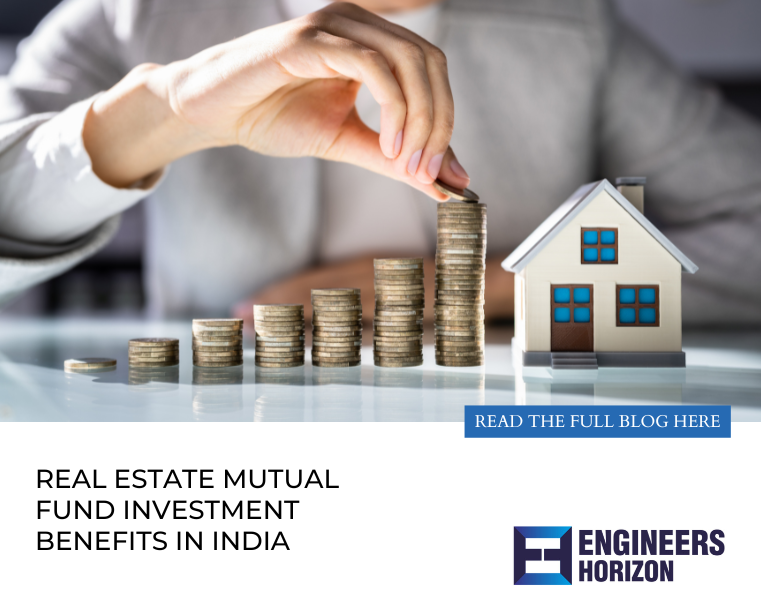 Real estate mutual fund allows investors to diversify their portfolios and mitigate risk. In addition, by investing in a fund that holds a diverse range of properties, investors can spread their risk across different asset classes and geographic locations, reducing the impact of any individual property's performance on their overall portfolio.
Professional management  
Another advantage of real estate mutual funds is that they offer professional management. These funds are managed by experienced real estate professionals with the expertise and resources to identify and invest in high-quality properties. This can be especially beneficial for small investors who may not have the time or knowledge to research and manage individual properties independently.
Real estate funds in India 
In India, real estate mutual funds are classified into debt and equity. Debt funds invest in fixed-income instruments such as mortgage-backed securities and construction loans, while equity funds invest directly in real estate assets. Both funds offer the potential for capital appreciation and income but differ in risk and return profiles. Debt funds tend to be less risky than equity but offer lower potential returns. On the other hand, equity funds have the potential for higher returns but also carry a higher level of risk.
Real estate mutual funds also offer the convenience of liquidity. Unlike direct real estate investments, which can be difficult to sell quickly, mutual fund units can be sold or brought on the stock exchange. This makes it easier for investors to access their money if needed.
However, it's important to note that real estate mutual funds are not without their risks. Like any investment, there is always the potential for loss. In addition, the performances of these funds can be affected by various factors, such as changes in the real estate market, economic conditions, and interest rates. Therefore, it's essential for investors to carefully research and understand the risks before investing in a real estate mutual fund.
Overall, real estate mutual funds offer investors an opportunity to invest in the Indian real estate market with a mutual fund's convenience and professional management. In addition, they offer the potential for capital appreciation and income, as well as the benefits of diversification and liquidity. 
Engineers Horizon, the best real estate developer in Pune, launched the luxury project in Wakad. Bonheur, a premium residential project, offers luxurious yet affordable homes in a prime location in Pune. If you are investing in real estate assets, check out 2 BHK flats for sale near Hinjewadi IT park. Bonheur is close to Hinjewadi and well-connected to other city parts via roads.